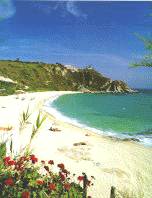 The region of Calabria still fills the tourist-traveller with wonder for its strong contrasts, the "odd" qualities of its environment and landscapes, the "sudden changes" of its natural habitats, the peculiar diversities of its "natures," the intertwining of its cultures. Its ancient history dates back to the very roots of Mediterranean and European civilisations.
Calabria is multi-faceted: solar like a peninsula the peculiarities of which are underlined by the 800 Km. of coastline bathed by the Ionian and the Tyrrhenian sea; northern-like and shady on the massifs of Pollino, Sila, the Serre and Aspromonte, immersed in woods studded with torrents that trace their way towards the flat land; unpredictable, because of the karst phenomena of considerable naturalistic relevance.
Calabria is the land of one thousand peoples and traditions made as one in a lifestyle which in its cultural tolerance respects and exalts all of them: the ancient Greek rites, the traditions of the Waldensian cult, the language, literature, and customs of the Albanian communities.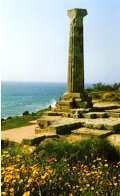 To be a traveller and to be a tourist in Calabria today means to rediscover the enchantment and the quiet atmosphere of the age-old historical centres that populate the hills, the windows of the mountain cottages that overlook the sea, the flavours of a full-bodied, genuine gastronomy.
Calabria is a modern region: it offers airports, railroads, motorways, superhighways and, above all, accommodations of undoubted prestige and ready to meet any need to make the travel easy and the stay comfortable.
Its main cities - Catanzaro, Cosenza, Crotone, Reggio Calabria, Vibo Valentia - are hospitable and well-equipped and represent the starting point for fascinating naturalistic and historical-cultural itineraries.